Motorcoach Living in the Blue Ridge Mountains
About Old Beau Luxury Motorcoach Resort
Barry and Laura Poole, a husband and wife team, have been business partners most of their relationship of over 35 years.
Barry's land development projects, starting nearly 40 years ago in Winston-Salem, North Carolina, now span across the southeastern United States. Laura worked in sales and marketing most of her career, and spent more than 10 years in public education. The couple have invested in many successful endeavors, none as important as raising their three children. Their children, now all adults, are often seen around the property mingling with owners and offering a fresh eye to their parents.
Barry and Laura have been in the luxury motorcoach development business since 2007. Olde Beau Luxury Motorcoach Resort in Roaring Gap, NC is the fourth development in the motorcoach industry and showcases the couples' extensive experience in luxury lot ownership and development. "What we have learned from 14 years in the motorcoach development business brings together our past experiences in real estate, our personal transition to full-time RVing and learning from all the visitors we meet" says Barry. Living full time in their own motorcoach, Barry and Laura have a unique perspective on how to make the most of each lot available at Olde Beau. They offer buyers over 24 years of combined motorcoach lot development experience. The expertise Barry and Laura have gained creates the optimum environment for you to purchase your lot.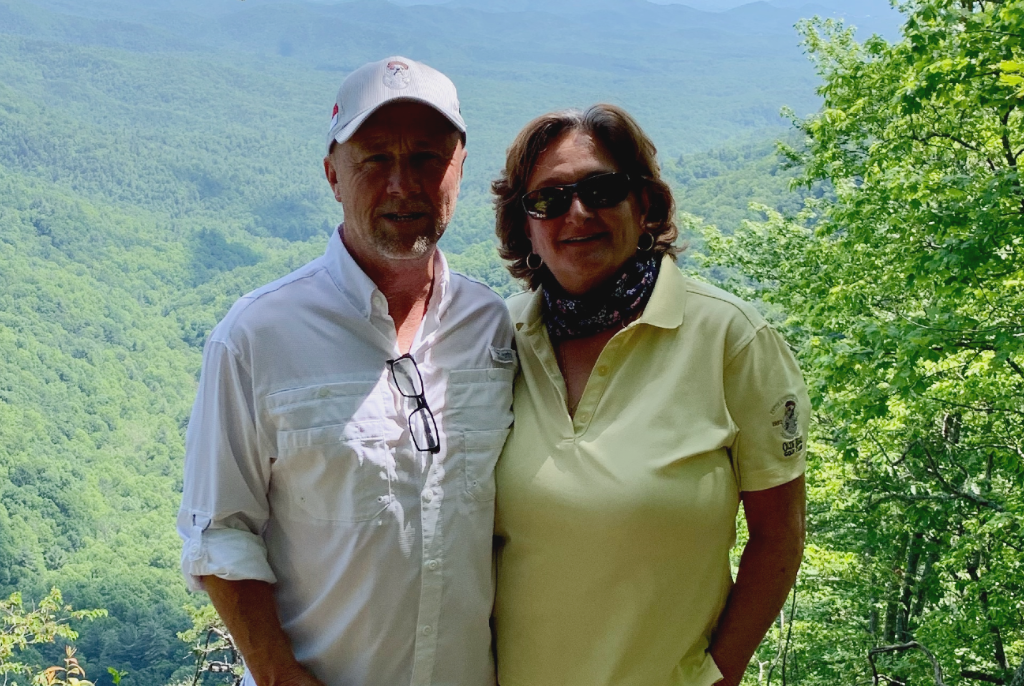 Their newest development is truly one of the most unique opportunities for motorcoach living in the Blue Ridge mountains. Nestled within the gates of Olde Beau Golf Resort, located in historic Roaring Gap, North Carolina, this motorcoach resort is destined to become the premier mountain home for motorcoach lot ownership. Olde Beau Resort offers true five-star amenities with an 18-hole championship golf course, par 3 course, golf practice facility, fine dining, recreation complex with indoor/outdoor pools, tennis and pickle ball courts, fully equipped exercise facility, seven miles of hiking trails all while sitting within a half mile of the Blue Ridge Parkway. The Motorcoach villages are gated communities dispersed throughout the greater resort. Raising the standards of luxury motorcoach living ,each boutique village offers oversized lots and custom coach cottages ranging from 1000 to nearly 1600 square
feet.
---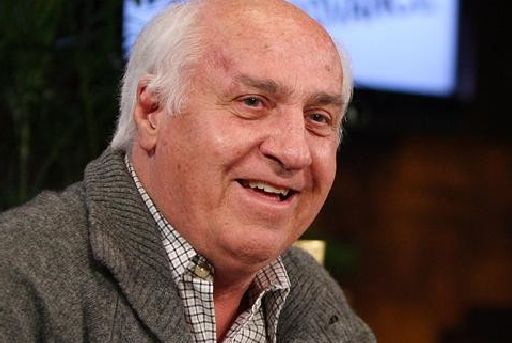 Meet Billy Packer
About 12 years ago Barry Poole met Billy Packer while Mr. Packer was exploring ideas for Olde Beau Golf and Resort. Poole's first motorcoach development, Deer Creek Golf Park, was a successful endeavor in the Blue Ridge Mountains. Mr. Packer was intrigued with the idea and the two began working toward partnership. It took ten years for all the elements to come together.
Mr. Packer, renowned CBS college basketball sports broadcaster, has been focused on various real estate endeavors since his days on television. Most of those businesses have been based in Charlotte, NC. Mr. Packer became a co-owner of Olde Beau Golf and Resort in the early 1990's and has nurtured the development in Roaring Gap, North Carolina ever since.
Meeting most every week with the resort staff, golf course ground crew, restaurant/catering staff and home owners. Mr. Packer's vision of the 850+ acre resort never ceases to expand. Packer's goal, he explains "we want people to be able to say, 'This is a special place, and I can afford it.' " Mr. Packer and his staff strive to make Olde Beau the most affordable, yet resort quality destination in the Blue Ridge Mountains. The addition of the motorcoach development is a perfect partnership between the expansive amenities of Olde Beau Resort and the luxury motorcoach market. Poole and Packer are able to partner their individual areas of expertise to offer the motorcoach industry a truly one of a kind motorcoach ownership experience.
Testimonials
My wife and I first visited the Olde Beau Motorcoach Resort in May 2019. We found the amenities to be first class and the Country Club restaurant to be a Five Star experience. In July we joined the Olde Beau community with the purchase of a lot in the Motorcoach Resort and have already made great friends.
We are so pleased to be a part of the new motorcoach resort at Olde Beau. The community, people, and beauty of this part of the country and Blue Ridge Mountains are second to none. We love the remote feeling of being in the mountains close to the Blue Ridge Parkway and the New River, but appreciate being such a short distance from I-77 when we are ready to travel in our RV. The option to build a coach house on our lot makes this the perfect place for entertaining and making lifelong memories with family and friends.
My wife and I were looking for an RV site on a golf course for the summer months and fell in love with Olde Beau at first sight!. Besides the great golf, food and amenities, the people who live there greeted us warmly and invite everyone to join in all the community activities. The elevation keeps the summers pleasant and you can enjoy being there in the spring as well as staying for the beautiful fall foliage.
We stayed in one of the resort cottages and played the golf course. The cottage was great and the golf course was in great condition. The cottage was located on the 18th hole and the view was spectacular from the deck.
My husband and I have called Olde Beau home for 24 years. Wonderful restaurant, beautiful golf corse, the back nine is a real challenge. Views from many Tee boxes are breathtaking.
Wonderful place! Just beautiful. Gorgeous golf course. You'll have to try the chiefs special carrot cake, delicious!
We visited Olde Beau during the fall, the weekend before Halloween to be exact, and it was breathtakingly beautiful. You cannot beat the views, the freshness of the mountain air, or the pure peacefulness of it all.